The Youth House
(AEI - Open Windows)
Bethlehem - Palestina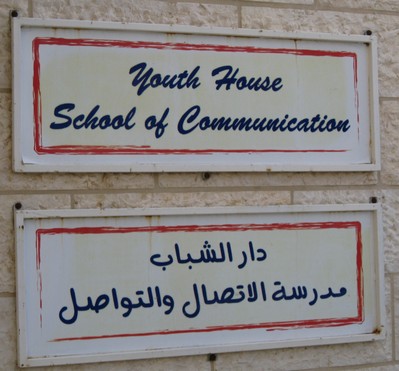 The Youth House is the place in Bethlehem where the AEI provides a safe place to meet and engage in activities.
In 2010 de activities of the Youth House are:
Weekly meeting of a kids group, two teenage groups and a group of university educated and post graduate youth having conversations and discussions about items of their concern.
Excursions for Palestine youth to get acquainted with the environs of Bethlehem. The excursions often go to Christian and
Muslim places with the aim to get the youngsters acquainted with each others religious backgrounds.
Facilities for music making and computer facilities for those who have no internet connection at home.
Arrangement of plain parties to relax and to better get to know each other.
Taking part in the making of videos and photos about the daily life of young Palestinians, as organised by the AEI school of communication.
Communicating such products with young people elsewhere.
The AEI summer school. This is held at the end of June and the beginning of July. It provides workshops and courses given by international volunteers for all youngsters and women's groups.
Participation in some international group camps in the summertime.